CPO Perspective: What a Blind Man Taught Us about Resilience and Trust
The Global Purchasing Organization connected last week in our first townhall of the year and had a guest speaker join us to talk about the importance of having a vision.
External Business Partners,
At the end of September, the Global Purchasing community came together for our first-ever, virtual townhall. We reflected on the challenges we faced in FY19/20 and celebrated the significant achievements made in spite of them.  The Company's results for FY19/20 surpassed all going-in guidance (seen here).  This was only possible because of the strong partnerships we have with you, our External Business Partners. Thank you!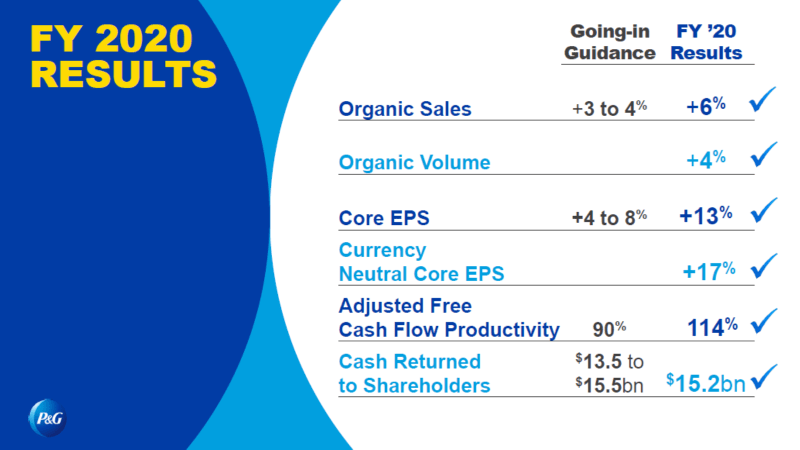 We then shifted our focus to the challenges ahead.  I have seen P&G and our supply ecosystem weather many storms, but I cannot recall a time quite like this. I see an empowered, agile and connected network focused on winning. But I also see fatigue. There's the never-ending workday for those logging in from home... the impossible "balancing" act of working full time and homeschooling young children... the natural desire of our people and partners to meet the strong demand associated with our essential products. With so much going on at the beginning of 20/21, it felt imperative that we pause and renew our focus. To help inspire the organization, we brought in a guest speaker who knows everything – and nothing – about vision.
Hein Wagner, blind since birth, is simply amazing.  I want to share some insights I garnered related to our supply network from his keynote.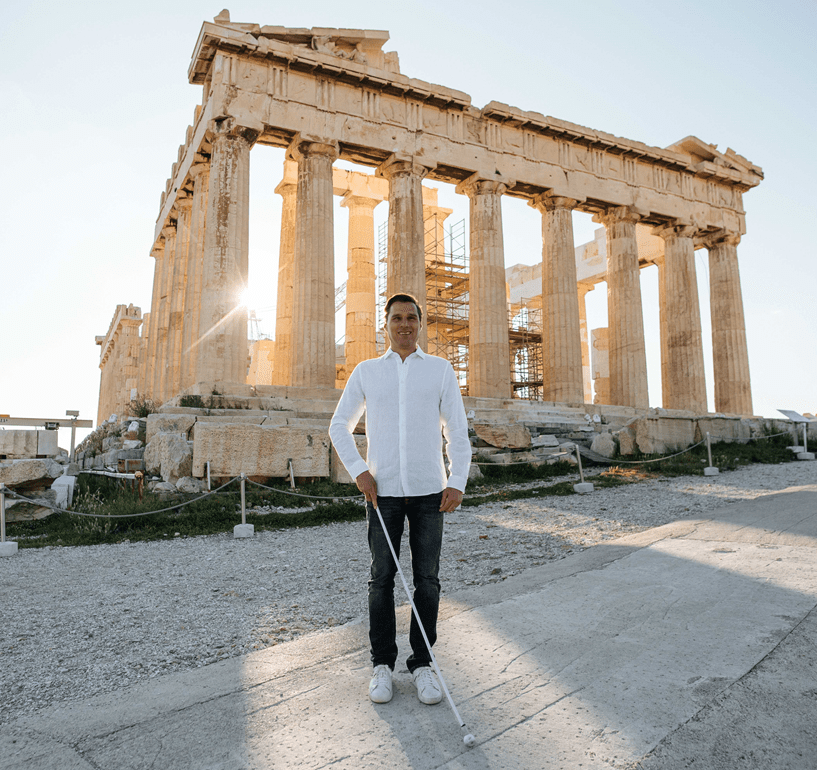 Resilience
Albeit out of necessity, Hein began showcasing resilience at the tender age of 5.  He knew that if he was going to live the life he wanted, he had to develop a significant level of perseverance.  That required work and dedication. This is something that is true for us, too.  We have been battling the threat of supply chain disruptions for months related to tight capacity of labor, transportation and other commodities required to operate our business, to name a few.  Each challenge created an opportunity to learn and strengthen our plans, ultimately enabling our supply chain to develop the toughness or resilience required to keep getting products to our consumers, no matter what.  While we fared better than many others, we certainly have more to do.  

Regardless of how many times Hein fell off his bike, he got back up and tried again until he could beat every kid in the neighborhood in a race.  We must be as committed to fortifying our supply network so we continue to come in first place with our consumers and customers.  We still have work do to, and I ask for your support and engagement to make the adjustments needed to create and strengthen a truly resilient supply chain.

Trust
There is no denying Hein is an incredibly independent individual.  But he also learned that he had to develop real and trusting relationships, especially when going out on one of his endless adventures.  He developed a few special partnerships that enabled him to do amazing things, like race cars and attempt the craziest of mountain bike courses in South Africa.  While these are events he could have endeavored on his own, the likelihood of success would have been dramatically different.  It is also true that if Hein tried to race a car at 270 km per hour without someone he trusted at his side, the outcome could have been devastatingly different.  

I am very proud of P&G's supply base and the long-lasting and trustworthy relationships we have forged with you, our partners.  Hein's story was a great reminder that trust is foundational and critical to the success of our supply network.  While virtual connections minimize the distance between us created by the current travel and meeting restrictions, I implore you and the Purchasing organization to continue finding creative solutions to ensure we are investing in building open and trusting partnerships.

In my next monthly communication, I will be sharing my perspective on our earnings announcement which is scheduled for October 20th.  Once again, thank you for everything you do every day for our business.  Stay safe and healthy.

Ana Elena Marziano
P&G Chief Purchasing Officer
Sep 30, 2020