Striving to have a positive impact on our employees as well as our Brands, Partners and Communities
P&G's Equality & Inclusion strategy encompasses our supplier diversity program and so much more.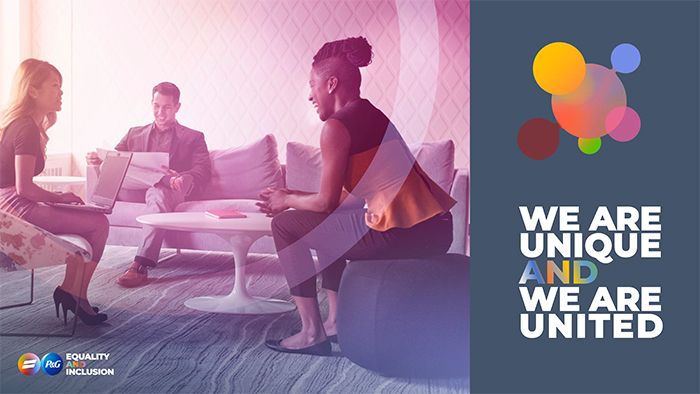 External Business Partners,
I want to dedicate my monthly newsletter to Equality & Inclusion – a business imperative and something that is top of mind. To start with, did you know that more than 140 nationalities are represented in P&G's workforce? Our people are at the heart of our Equality & Inclusion strategy, and as a female Latina leader, I am proud of the Company's E&I journey and how it continues to evolve.  I encourage you to take a look at our strategy to learn more.
As you will have read, we strive to be a Company that has a positive impact on our employees as well as our Brands, Partners and Communities.  Our External Business Partners are essential to enabling progress towards these ambitions, as is our corporate Supplier Diversity program, which was launched over 40 years ago.   As a result of this program and surpassing $2Billion in spending with diverse-owned businesses, we are a proud member of the Billion Dollar Roundtable.  We see much upside in our spending, especially with the expansion of this program to women-owned businesses around the world, and an increase in second tier spending.  We are challenging ourselves to surpass $3Billion by 2030 and count on your partnership to get there.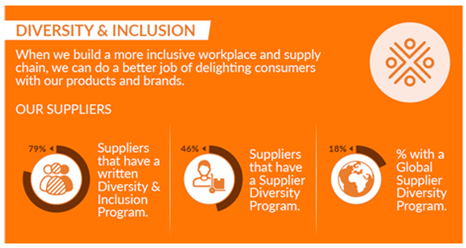 Our E&I efforts with our partners do not stop at working with diverse-owned businesses.  We aim to inspire our entire Supply Ecosystem to join us in building robust Equality & Inclusion strategies for their respective businesses. We strive to see all of our suppliers achieve equal representation and to have a supplier diversity strategy alongside P&G.  I strongly believe that the power of our entire ecosystem is immense. Together, we have the opportunity to increase economic empowerment in the communities where we operate and live, which ultimately translates into market and business growth. Thanks to the 750+ respondents of our annual supplier citizenship survey, we can understand how our suppliers are progressing on this important effort – globally.  We very much want to partner with you to accelerate our collective Equality & Inclusion work.
On April 12th, we will hold a virtual Supplier Citizenship Summit followed by a variety of workshops where you can learn more about our overall E&I strategy and action plans, building and growing a Supplier Diversity strategy, and reporting tier 2 spending to P&G.  Be on the lookout for invites in early March – you won't want to miss it.
Lastly, February is Black History month in the US.  Black History month is more than an opportunity to learn and understand the challenges that African Americans have been through. It is about appreciating and recognizing the leadership, integrity, and determination of African Americans who face struggles and persevere.  Recognition of their history and contributions are directly linked to the desired outcomes of our corporate E&I strategy. I encourage your organizations to take time this month to immerse yourselves in the rich history of African Americans and those of African descent throughout the world.
Be safe & healthy!

Ana Elena Marziano
Chief Purchasing Officer
Feb 17, 2021