How to Complete Aravo Survey for New Vendor Registration
How to Complete Aravo Survey for New Vendor Registration
Step 1:
Log-in to Aravo (https://pg.aravo.com/aems/login.do) using the username and password provided.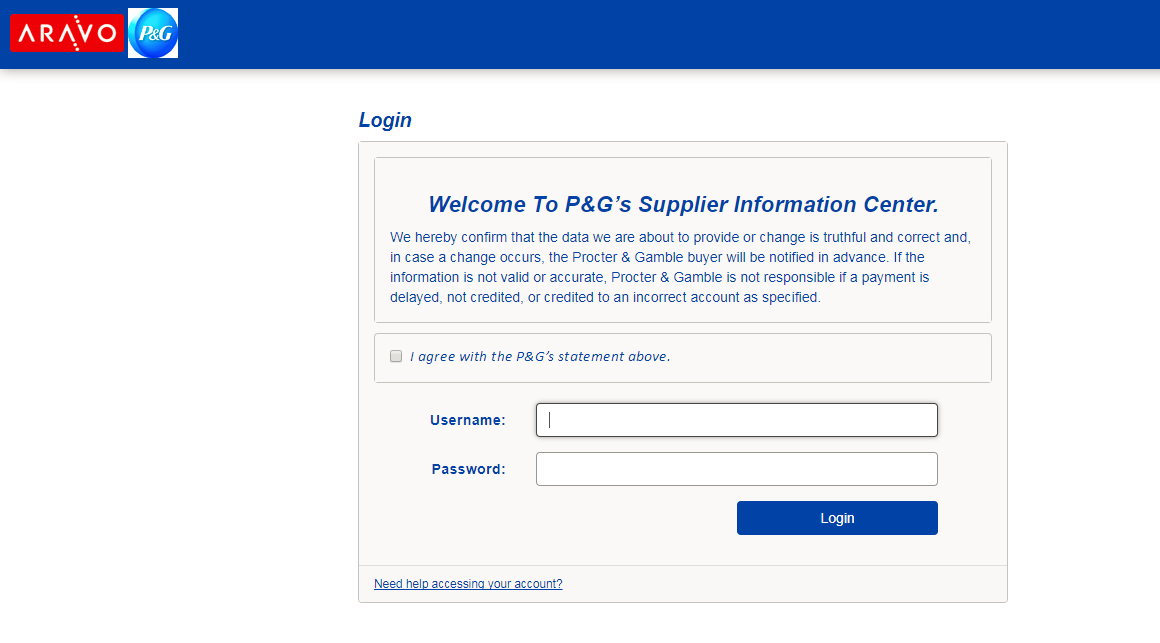 Step 2:
Click "VMD-External Survey v3.0"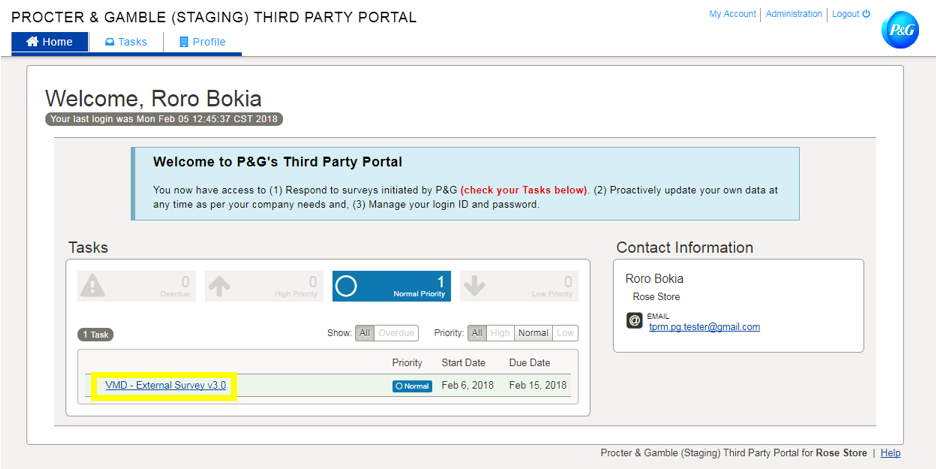 Do not click the "PROFILE" tab. This will lock your account
Step 3:
Review the fields in the general information section if all details are correct and click on the "Next" button.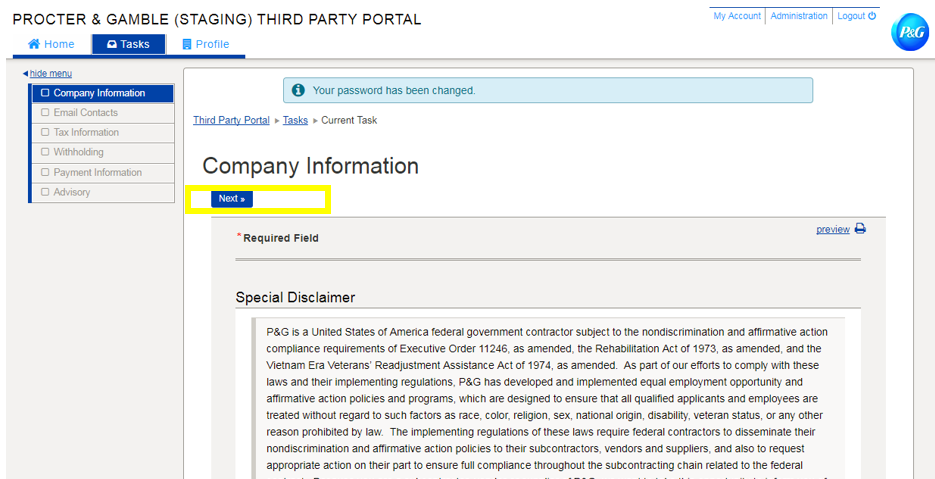 Step 4:
Complete all fields in the tax information section and click "Next"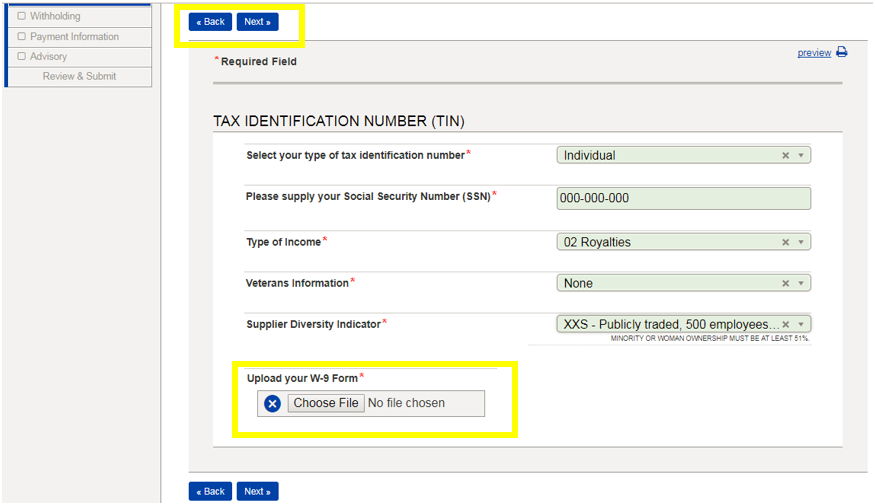 Tax documents must be up to date and save in non-modifiable format. Ensure tax details indicated matches the records on your local tax agency
Step 5:
Mark the option whether payment will be received via electronic transfer. If payment will be received via transfer, click "Add new banking information" button and complete the bank detail fields.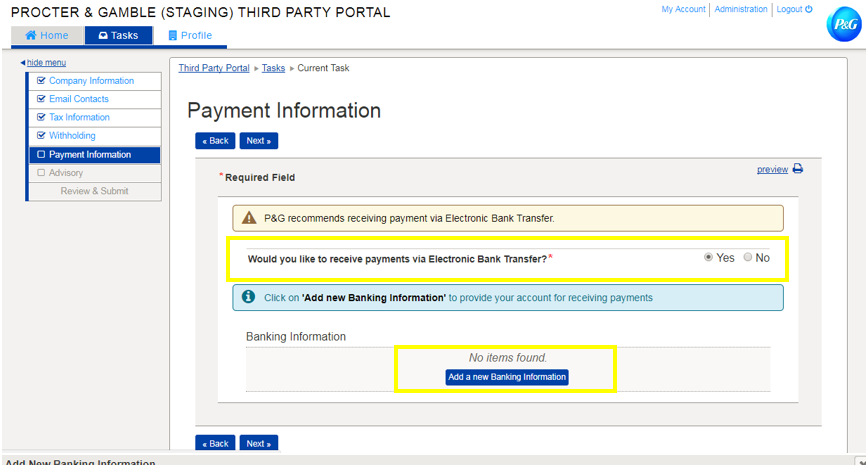 Step 6:
Review the disclosure note and click "Next" button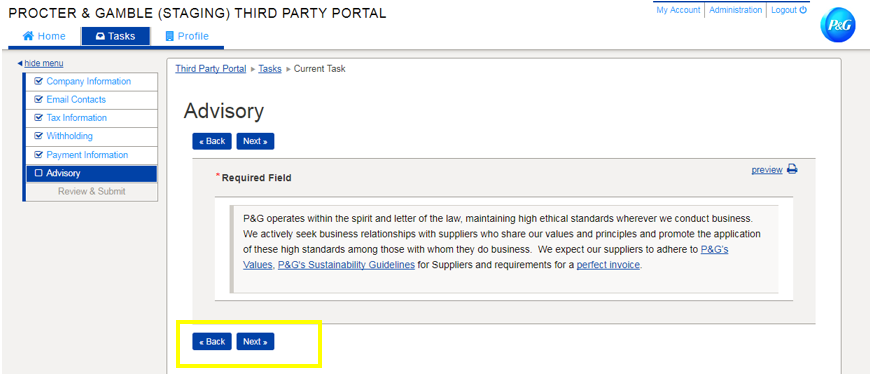 Step 7:
Click "Save and Send updates" button