Enter your username and temporary password, and then click on "Sign On".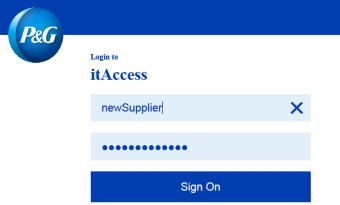 Click on "Change My Password".

Enter temporary password as current password
Compose a new password
Passwords must be at least 8 characters in length.
Must include at least one uppercase character (A-Z)
Must include at least one lowercase character (a-z)
Must include at least one number (0-9)
Optionally include the special characters = or /
Don't reuse passwords
Secure passwords should not contain names, birthdays, addresses, or other personal information
Enter the new password, confirm the new password, then click Submit.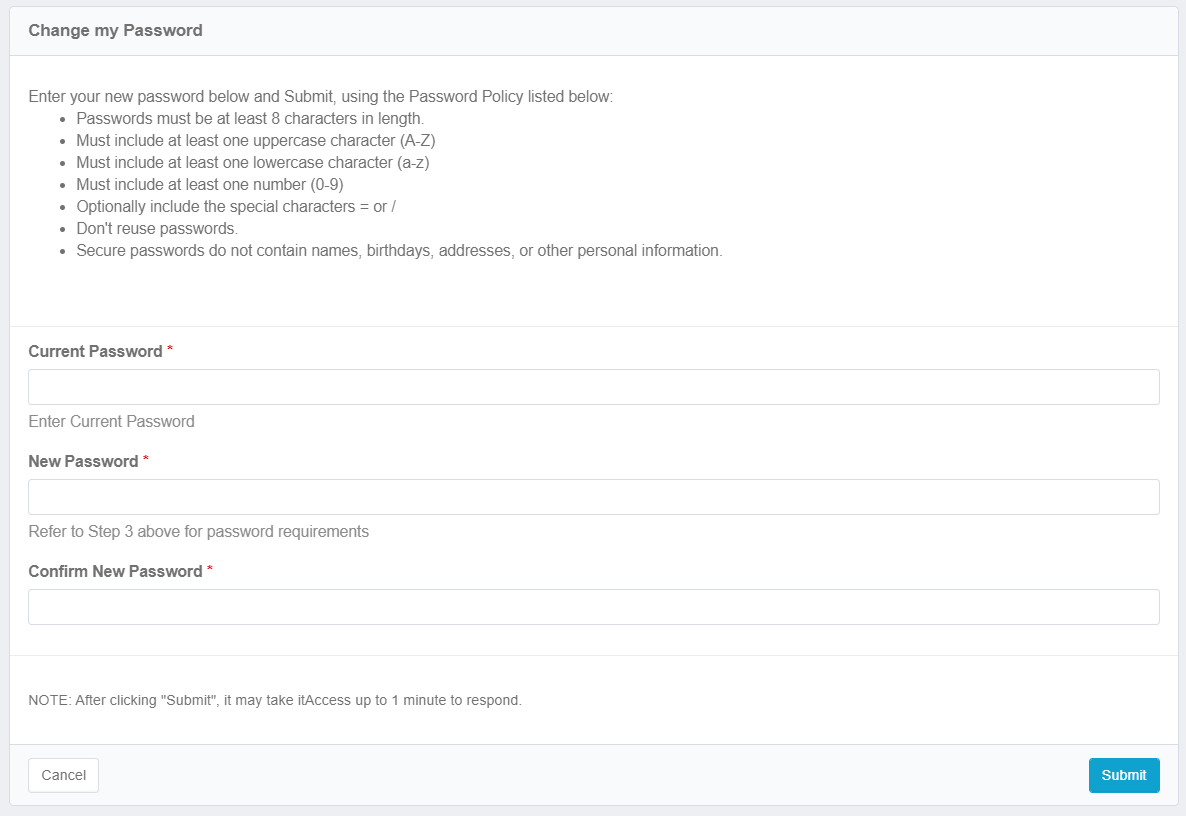 Verify that you will see this screen.