How to Raise Vendor Self-Service Update Request
How to Raise Vendor Self-Service Update Request
Step 1:
Log-in to Aravo (https://pg.aravo.com/aems/login.do)
using the username and password provided.
Step 2:
Click the "Profile" Tab.

Step 3:
Select the section that needs to be updated on the left side of the menu.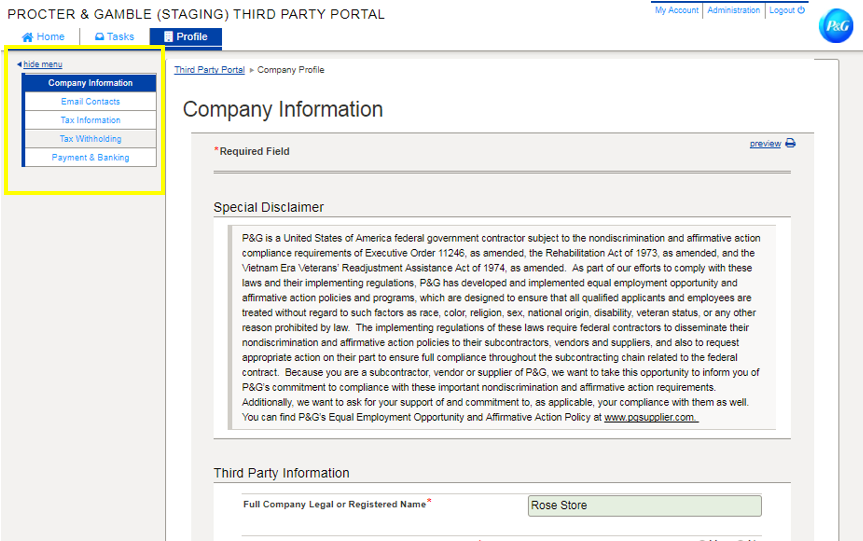 Step 4:
Click "Edit" on the bottom part of the page and update the details that needs to be change.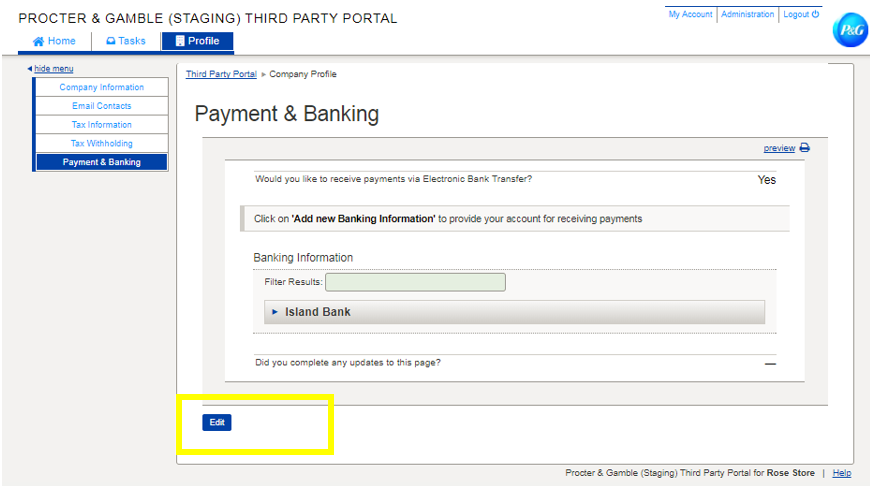 Step 5:
Click "Save and Submit Changes" button